What is a Psychologist?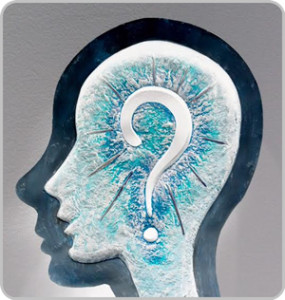 Psychologists are trained to assess, diagnose, and treat mental disorders and concerns relating to thinking, feeling, and behaviour. This may include the use of psychological tests, such as those measuring personality or cognitive functioning. Psychologists conduct psychotherapy to assist individuals, couples, or families in overcoming or managing their problems and difficulties. Psychologists work in a wide variety of settings: hospitals, schools, prisons / corrections, or private practice. Some psychologists may also teach and conduct research in universities. In British Columbia, a psychologist typically holds a doctoral degree (Ph.D), which involves 8 to 10 years of university study. Clinical psychologists' training includes a combination of coursework, practicum placements, and research (thesis and / or dissertation). A year-long pre-doctoral internship (1600 hours of supervised practice) is required before an individual is able to apply to register with the College of Psychologists of British Columbia and be designated as a Registered Psychologist. Registrants are required to follow standards pertaining to ethics and professionalism outlined in a code of conduct. They are also regulated by the Health Professions Act.
Do I need a referral?
In general, you do not need a referral from your family physician to see a psychologist. You can simply call and make an appointment with Dr. Kreklewetz. However, should your extended medical plan include coverage for psychological services, your insurance provider may require a referral letter prior to beginning treatment.
What are your fees?
Fees vary depending on the length and nature of services rendered and are set in accordance with provincial guidelines suggested for the profession. You will be notified of your fees prior to your first appointment. It is the client's responsibility to consult with their insurance provider regarding the nature and limits of any extended medical benefits.
What can I expect during my first appointment?
In your first therapy session, Dr. Kreklewetz will gather information about your background, including any relevant medical or mental health history. You will be asked to describe your current issues or concerns and the length of time you have been experiencing them. You may be asked if you have any goals for your treatment and the coping strategies you have used. By the end of the second session, you will have some basic information about your treatment plan: the approach that will be used and the approximate number of sessions that may be required. You should also have sense of whether there is a good fit between you and Dr. Kreklewetz.
How long are appointments?
Therapy appointments are one hour in length. This includes 50 minutes of face-to-face contact, with the remaining 10 minutes reserved for documentation of your session and treatment planning for subsequent sessions. The 50 minute hour is standard for most psychologists in private practice. Psychological assessments vary in length and details will be discussed in advance of your appointment.