Kimberly L. Kreklewetz, Ph.D, R. Psych. #1941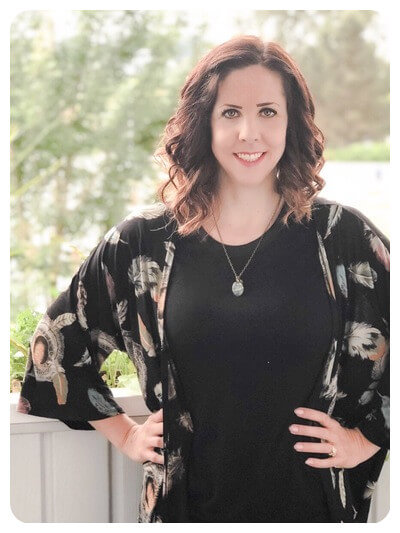 Dr. Kreklewetz is a registered psychologist who works with adults and adolescents. Her areas of interest include stress, anxiety, depression, PTSD, and substance use. She is a registered provider with Medavie Blue Cross and her client base includes veterans, RCMP members, and other first responders. She also has clinical interests in women's mental health, particularly during pregnancy and the postpartum period. Finally, Dr. Kreklewetz enjoys working with the university student population.
Dr. Kreklewetz grew up in Kelowna and completed her Honours Bachelor of Arts degree in Psychology at the University of British Columbia- Okanagan (UBCO). She then relocated to the Lower Mainland to pursue graduate training opportunities at Simon Fraser University (SFU), where she received her M.A. and Ph.D. in Clinical Psychology, with a focus in forensic psychology. Dr. Kreklewetz took her year-long pre-doctoral internship with Alberta Health Services in Calgary, during which time she worked in the areas of adolescent addictions, rehabilitation / neuropsychology, and in both adolescent and adult forensic settings. She went on to accept a position on Vancouver Island with the Forensic Psychiatric Services Commission (FPSC). In this capacity, she worked as the staff psychologist for the Nanaimo Regional Clinic from 2009 to 2014, providing assessment and treatment services to adult clients referred by the courts and probation.
In May 2014, Dr. Kreklewetz returned to the beautiful Okanagan to establish a full-time private practice and be closer to family.
Dr. Kreklewetz was a clinical faculty member with UBC-Okanagan Psychology Department from 2019-2023. In this capacity, she was the lead psychologist and supervisor of the university's free Walk-in Well-Being Psychology Clinic. She also taught graduate-level courses in Program Evaluation and Personality Theory and Individual Differences.
Dr. Kreklewetz left her position with UBC Okanagan to join WorkSafeBC as Manager of Psychology Services. She currently divides her time between this position, seeing therapy clients in private practice, and conducting forensic risk assessments on a contract basis for FPSC. She continues to provide supervision to graduate students in the UBC Okanagan Clinical Psychology Program in her Adult Forensic Assessment practicum.